Pusapati Vijayrama Gajapathi Raju IV
Pusapati Vijayrama Gajapathi Raju IV (1883-1922) Moved with the plight of a blind boy named Chaganthi Angababu , The Maharajah Vijayarama Gajapathi Raju-IV established the 'Sri Vijayarama Gana Pathasala' in Vizianagaram with Sri Adibathla Narayana Das its first Principle.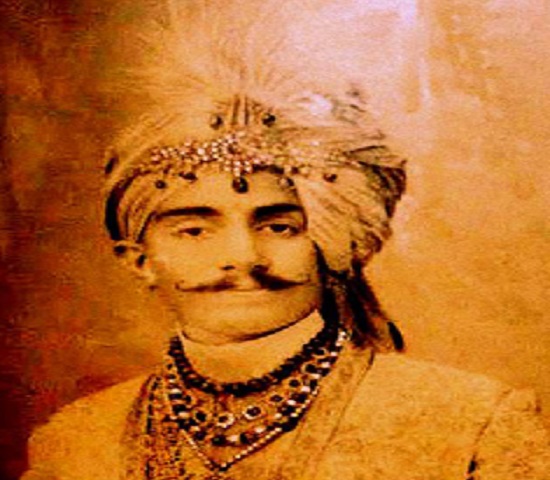 Pusapati Vijayrama Gajapathi Raju IV (1883-1922)
Maharaja Alak Narayana Gajapati (26-8-1902 - 26-10-1937) was the eldest son of Vijayrama Gajapati. Trained to a prince, he lived trueto his own self . As a gallant crusader, he bravely voiced forth his ideal risking at time the displeasure of even the British crown . "He was inspired by high ideals of patriotism . When he stood for election to the Legislative Assembly of the then undived State of Madras in 1937 he stated in his manifesto that he would strive for the quick and complete handing over of the government of British India to the people of British India. Such was the popular response to his call that he was returned with a larger number of votes in favour of him than any other of the successful candidates in India . He was a fervent champion of the people's liberties. Opposition the Bengal Criminal Amendment Bill in 1934 he wrote "it should be borne in mind that the body composing the government exists for the people and that the people do not exist for the body composing the government ".
It is reported that Maharani Vidyavathi Devi donated rupees one lakh to the Mahatma, in the cause of the country. Alal Narayana Gajapati carried forwards the tradition of the Vizianagaram house in the matters of promoting literature and fine arts. It was during his time that dance was introduced as a part of curriculum in the music college. He was the founder chancellor of the bharati Tirha (1924) also known as the Andhra Research University whose activities spread across the countries. He ruled the lodge Nicopolis during 1922-24. Dr. Burra Seshagiri Rao's (1884-1940) 'Bobbili Muttadi'; Bhogaraju Narayana Murty's (1889-1944) 'Andhra Kavitva Charitramu '; Mamidipudi Venkatarangaiya and Akundi Venkata Sastry's (1885-1963) 'kowtilyarddhasastramu' and adibhatla 's 'Navarasa Tarangini' were dedicated to him . Dr. Y Venkataramayya's 'Savitar' was dedicated to maharani Vidyavati Devi. She was the founder – patroness of the Punjab Association of madras – a mission of service to people.