Pusapati Chinna Vijayarama Raju II
Pusapati Chinna Vijayarama Raju II (1748 - 1794) Maharaja Pusapati Chinna Vijayarama Gajapathi Raju of Vizianagaram Marched into battle field with loyal followers and lost his life fighting chivalrously on 10th july 1794.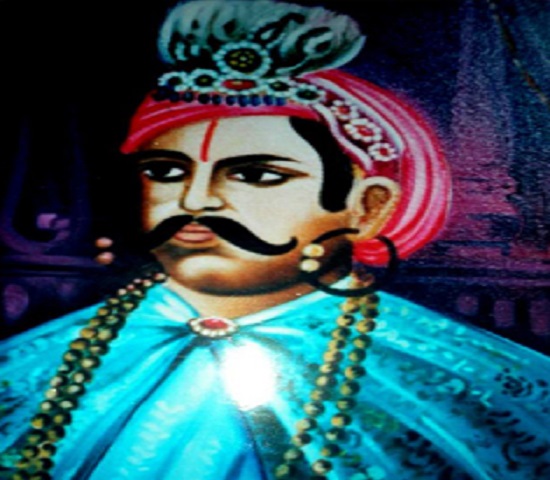 Pusapati Chinna Vijayarama Raju II (1748 - 1794)
As a sequal to the battle of Padmanabham, its terrority greatly sliced, power impaired and influence slashed Vizianagaram henceforth ceased to play any active and conspicuous role in power politics. Nevertheless, it sustained itself as a remarkable educational and cultural center eventually assuming the designation "Vidyalanagaram" or the city of learning. The process got to a good start during the reign period of Narayana Gajapati (1786-1845) who extended patronage to poets like Nadiminti Sarvamagaleswara Sastry. It was during his time that Veena Pedagururacharayulu (1794-1822) a renownedd 'Veggeyakara' and an outstanding exponent of music in those times came down to Vizianagaram from Tanjore. Works like Turmarad Papa Kavi's Vyragya Darpanam and 'Vizayarama Gajapateendra Charisma' alludes to Narayana Gajapati's abiding interest in literary partonage and pursuit.